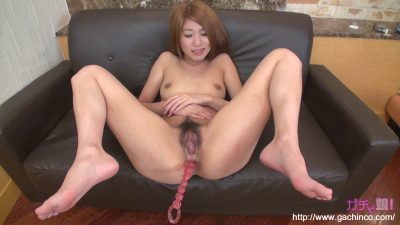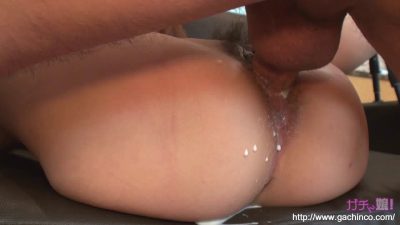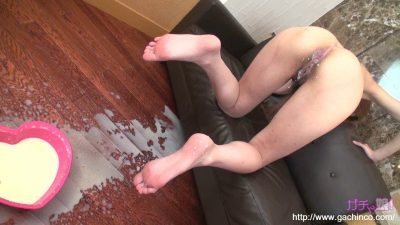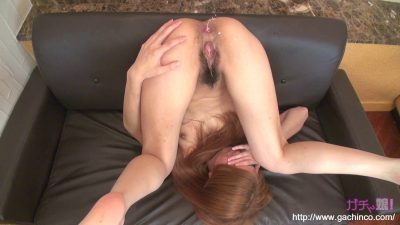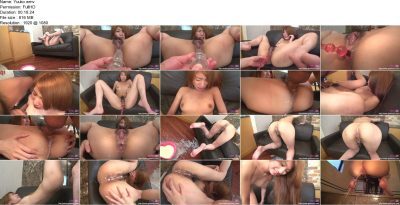 Scene start with a conversation between Yuuko and sitting in a sofa looking at the male performer peeing in a bowl full of white liquid while he is peeing they chit-chat, they bring out the enema syringe and starts filling up Yuuko's ass with the white-piss liquid.
The male performer then brings out some anal beads that they start inserting into her ass, with the beads in her ass the male gets on top of her having her give a blowjob.
They then start fucking for a bit, while fucking Yuuko starts leeking out liquid from her ass until finally the anal beads fly out, she spreads her ass cheeks apart pushing her ass out as much as she can, she ends up peeing a bit on herself.
They then resume filling her ass with liquid which she squirts out in a nice big arch, more and more shit is getting mixed into the enema and it drips down her pussy and on the floor.
The camera man then flips her around so she has her ass in the air and out the liquid fly :wub:.
Scene ends with one final enema expulsion on the floor while in the bathroom.
Tag:Scat,Copro,Shit,ScatMob,Shitting,anal,anal poop,poop,ScatXXX,Scat Fist,Fisting Anal,copro scat
Name: Yuuko.wmv
Permission: FullHD
Duration: 00:18:24
File size : 816 MB
Resolution : 1920 @ 1080

https://takefile.link/bov2jn83a8um/Yuuko.part1.rar.html?referer=scatbb.com
https://takefile.link/xyygas0v6bly/Yuuko.part2.rar.html?referer=scatbb.com
https://takefile.link/7ptvkejvsu3f/Yuuko.part3.rar.html?referer=scatbb.com

(Visited 122 times, 10 visits today)