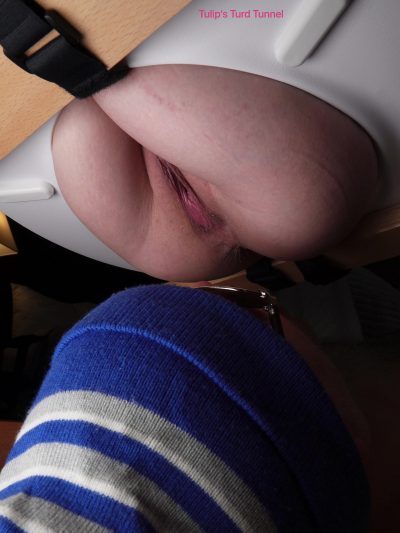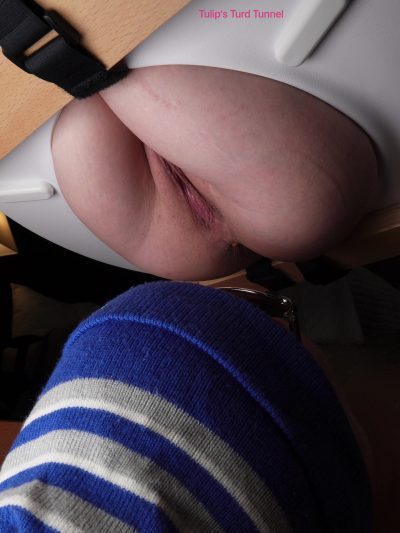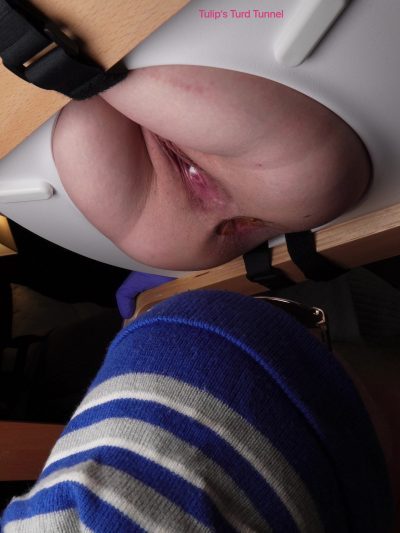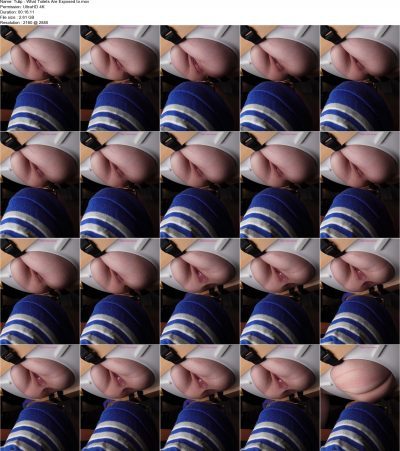 Here are some quotes from Tulip:
You are going to keep on stroking for me, until you cum. You got that, toilet? Because you are aroused by watching my womanly shit-chute take a crap. Right on your face, into your mouth, stinking up the whole room.
Keep stroking, Poo-vert. Stroke to this fleshy, feminine fecal-factory. And the sight of my shit-hole. My brown, exposed, naked, stinky shit-hole. So smelly and stenchy. Stinky and disgusting. But you love it. Do you like being a disgusting toilet?
You see it as thorough, thorough worship. Worshipping something to its fullest. Worshipping the beauty that is my ass. My beautiful, big, white ass.
Beauty and the beastly stink of my ass. I am the beauty and what you just consumed is the beastly stink. Yes, stroke that little cock.
As I was eating my breakfast, I thought to myself, my human toilet Poo-vert is really going to want and love this shit, so I better brew up a good one. Straight from my shit-chute. Tulips turd pipe.
Are you inhaling that stinky stench? I want to hear you. Yeh, that's right.
You like when my cheeks are spread. I feel the stretch, just like I felt the stretch of that turd, coming out of my shit-chute.
It feels so good to just release, and then push onto your face. Knowing that it is going to be appreciated, like how it should. Somebody, who truly wants to and does appreciate it. It is never nice when people appreciate things out of obligation. It's nice when they appreciate things because they want to appreciate it. And it is even nicer when they are aroused because of their appreciation. And they stroke their small cocks to it.
I wish my porcelain toilet bowl talked to me at home, when I take a shit in it. I wish it said, thank you Tulip, thank you for this big, fat turd, you have given me. I appreciate it and now I am going to consume it, as soon as you press that button.
If my toilet at home could speak, it would tell me, what a beautiful sight it sees. It would witness my hole being pink. Nice and pink. And then it would witness it going from pink to brown. And then it would witness it from going back to brown to pink, again. As I wipe my tissue. And dispose of the tissue in the toilet. It is even appreciative of the toilet paper, that has my shit on it.
Tag:Scat,Copro,Shit,ScatMob,Shitting,anal,anal poop,poop,ScatXXX,Scat Fist,Fisting Anal,copro scat
Name: Tulip – What Toilets Are Exposed to.mov
Permission: UltraHD 4K
Duration: 00:16:11
File size : 2.61 GB
Resolution : 2160 @ 2880

https://takefile.link/i511ldjyq55d/Tulip_-_What_Toilets_Are_Exposed_to.part1.rar.html?referer=scatbb.com
https://takefile.link/23f5sie0kn2d/Tulip_-_What_Toilets_Are_Exposed_to.part2.rar.html?referer=scatbb.com
https://takefile.link/r9ixr71tkgfw/Tulip_-_What_Toilets_Are_Exposed_to.part3.rar.html?referer=scatbb.com

(Visited 70 times, 1 visits today)